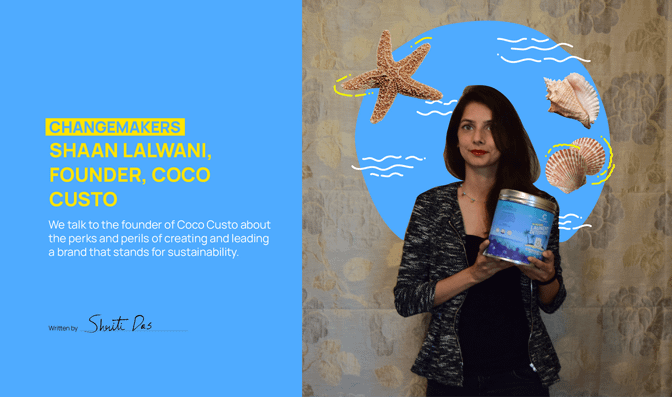 In conversation with: Coco Custo
Coco Custo, a 100% biodegradable laundry detergent, cares about its profits as much as it cares about its cause – of saving the seas. "Brands that are doing good for the earth should make more money than their unsustainable counterparts," asserts Shaan Lalwani, founder of Coco Custo. She's an engineer and a scientist who worked for seven years at CM&D SILA Development Services as the general manager. She was appalled by the state of the oceans when she went diving in Malaysia. Combining her vehement desire to save the seas and the advantage of being well-versed in all aspects of the business including hiring, proposals, cash flows and overseeing projects, Shaan launched Coco Custo in June 2018.
For our series 'Changemakers', which engages with individuals working towards sustainability, we spoke with Shaan to understand what really goes behind the scenes, the opportunities, limitations and even the myths that surround Coco Custo[/vc_column_text]

The oceans generate 50% of the earth's oxygen and they are my happy place. I went diving in Maldives in 2017 and was awestruck by the colourful fish and marine-life but equally devastated when I learnt about the dying corals in the neighbouring bay. Upon researching more, I discovered that the cleaning chemicals from commercial detergents contain carcinogens, asthmagens, endocrine disruptors, etc. that were not only polluting the sea but were also affecting human health adversely.
Having given up plastic a few years ago, I decided to overhaul my life entirely after this experience. However, I found that eco-friendly products were not only expensive, but also inaccessible. They were packaged in single-use plastic and none were as efficient as the leading brands. That's when I decided to start Coco Custo.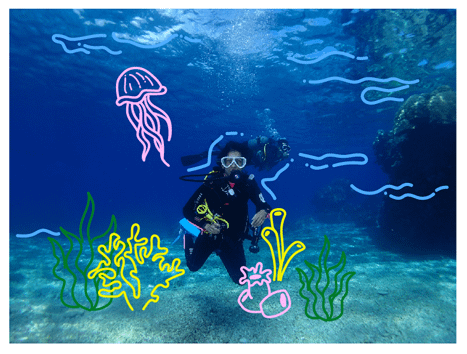 First, that it is expensive. While Coco Custo is priced at double the cost of a regular detergent, you only need half the quantity to clean your clothes. The math speaks for itself.
Then 'chemical-free' is another misnomer. Being a scientist, I cannot call my products chemical-free because everything- hair, water, salt – is a chemical. Chemicals per se aren't bad, but there are harmful substances and ingredients in some of these products that are detrimental to human health and to the earth.
And lastly, people assume that organic products are less effective than regular detergents because they feel that harsh and harmful substances clean better than the former. And this is not true of course.

The proof is in the pudding. Their effectiveness is proven when people use the products and then the word travels. Social media is a great space to dispel misconceptions. We also exhibit at organic farmers' markets and mother-child events for awareness and outreach.

It's a small but fast growing sector at 20% a year. 75% Indians wash clothes by hand. For the rest, we can only cater to people who have access to washing machines, electricity, and running water. Within that small niche, organic products have high market shares.

Coco Custo is bootstrapped but we are open to investors. We strongly believe that companies that help the environment should earn more money. We seek investors with intent towards climate-positive action and a strong ESG (Environmental, social, and governance) value. They should push us in the right direction without compromising on our values.
[/vc_column][/vc_row]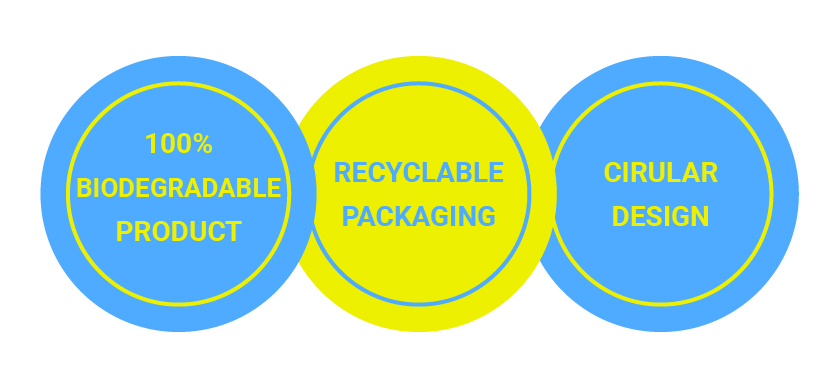 Awareness helps products like organic detergents, bamboo toothbrushes, metal-straws, etc. to enable sustainability in a capitalistic market. People want to make a positive change. They want to feel sustainable even if they aren't; though we don't want to generalise. Consumerism drives people, and they want good things.
Buying sustainable goods imparts a feel-good factor. But Coco Custo is not based on this 'feel-good' factor. We work on a model of 'Circular Design' to hopefully change the market. We package our products in steel tins that can be reused or recycled. The detergent is 100% biodegradable making Coco Custo a zero-waste product. In the future, we want to make home cleaning that includes everything from laundry to toilets to kitchens, a completely sustainable affair.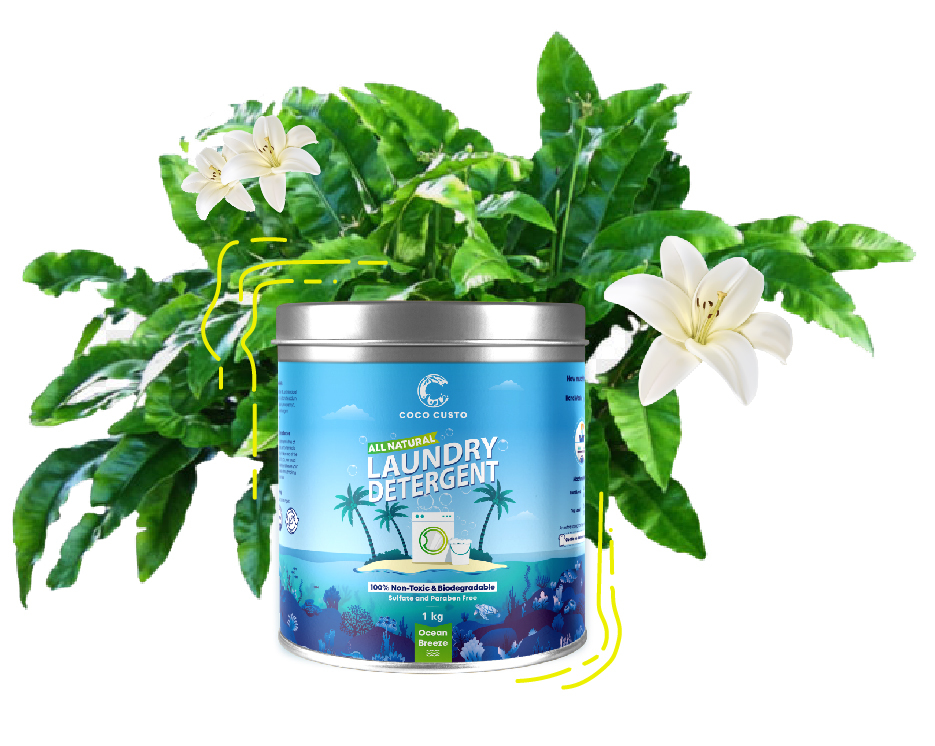 The best advice would be, 'Try and make a product for everyone'. The worst was that 'Because someone is already doing what you are doing, so you shouldn't do it.' To them I want to say, for twenty years video calls were made using Skype, but after COVID-19, when the world is only communicating virtually, everyone is using Zoom and not Skype. Drawing from that, I believe that you don't have to be the first, just be the best.