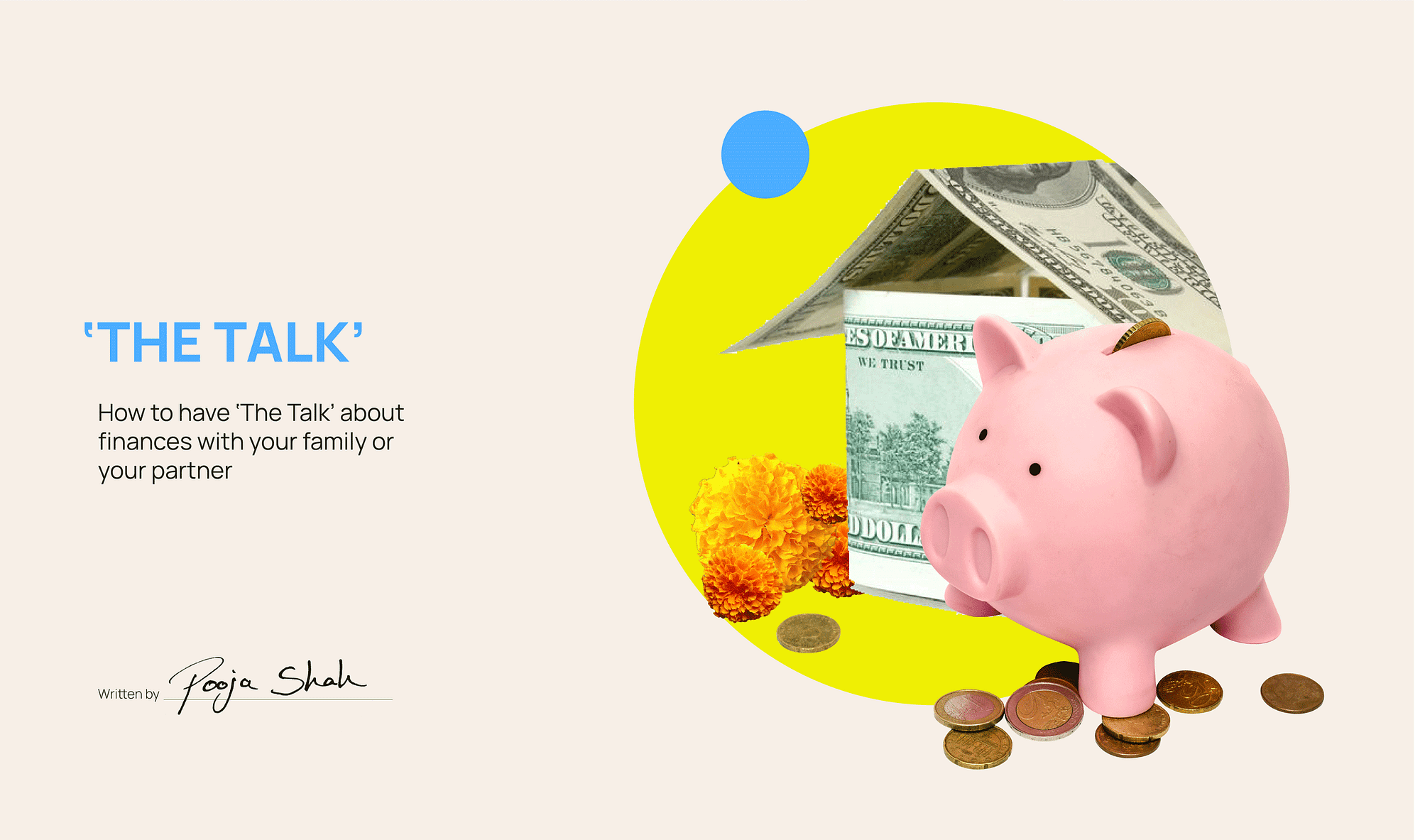 How to have the talk
Money has always been a hush-hush topic at home, be it with your partner or your friends and yet somehow, money and finances is an area we could all use hand holding.
In this global pandemic, one of the biggest constraints individuals and families face is finances and if that isn't a wakeup call, we hope that this article is. It is the need of the hour to talk about finances and money with your family and partner with no strings attached – no judgment and utmost transparency. Whether you're thinking about your further education, a big fat Indian wedding, or just getting serious about your investments, it's a good idea to come clean about your financial situation and goals. These discussions need to be had now, more than ever!
We've spoken to 3 individuals ranging differently on the scale and summed up a concise summary on what to do and not to do.
'Don't get me wrong. I have a great relationship with my aunty, and we talk about everything under the sun. But if tomorrow I had to go and straight-up ask them how much money I have, I would wuss out.' If there was one takeback Aisha could've done in her early years it would have definitely been financial planning.

Meet Aisha, a 24 y/o, living with her brother. Aisha's mother separated from her father when she was 3, after which she lost her mother to cancer at the tender age of 14. While talking to Aisha about finances and how her mother prepared her and her brother for their life ahead, she says, 'I have no idea about our money and financial situation. Once my mother was detected with cancer she had a few months to get us up to speed with the finances. At that point, I was living with my aunt and uncle. But call it my rebellious behaviour or the lack of maturity, I did not take any interest in the way I would sustain myself financially.'
She says, 'I clearly remember the jewellery distribution my mother did between my brother and me. But in no way do I remember talking about how much money we have.' Till date, the finances are managed by her brother or her aunty and uncle.
Aisha further says she has no idea about her exact amount of investments and shares. 'All I know is my current lifestyle is being met by interest money. The core amount of my financial situation is still unclear to me.' Not only that, Aisha says she's awkward to ask her aunty and uncle about money. Since they're older, she faces a communication barrier when it comes to talking about sensitive issues such as money.
'Don't get me wrong. I have a great relationship with my aunty, and we talk about everything under the sun. But if tomorrow I had to go and straight-up ask them how much money I have, I would wuss out.' If there was one takeback Aisha could've done in her early years it would have definitely been financial planning.

Moving on, we then speak to Trinath, a 26 y/o who left his job to join the family business. While asking Trinath about when he first initiated the conversation about money and investments with his family he says, 'I started talking about money with my family once I graduated from my MBA. At that point, I wish someone would've told me to have the conversation sooner. I regret not initiating the conversation earlier.'
Once Trinath started asking questions about how to run a family business, employee's salary, expenses he felt the process was quite seamless. 'I don't recall having any awkward conversations or talks that led to disagreements.' While Trinath is surely a few steps ahead in the journey of the talk, he isn't there quite yet.
He further says, 'For my investment journey too, I believe I started rather late. I talk to my friends who are in the finance sector for equity investments parameters, follow money control and do my research. After following the stock markets, I initiated speaking to my parents about it to know their view point, and while our risk appetites are different, their input is helping me make better decisions.

Lastly we speak to Radhika, 23 and her experience with the talk. 'Conversations with my family about money and finances have been inculcated at our dinner table since I was a teenager. I've grown up listening and learning financial planning from my family.' Radhika's parents were very sure that they wanted their children to know as much as possible right from the get-go.
On delving further into the conversations and what she would do differently in terms of investing, Radhika elaborates, 'I would probably be less conservative than my parents about their investments and stock portfolio, and think more in-depth about long term investment opportunities that are newer to me than to their generation.' A situation similar to one faced by Trinath.
To reflect on the current issue, we've always had some disagreement with our parents in terms of financial investment due to the generation gaps. That could be in the form of equity investments, cryptocurrencies and even sustainable finance.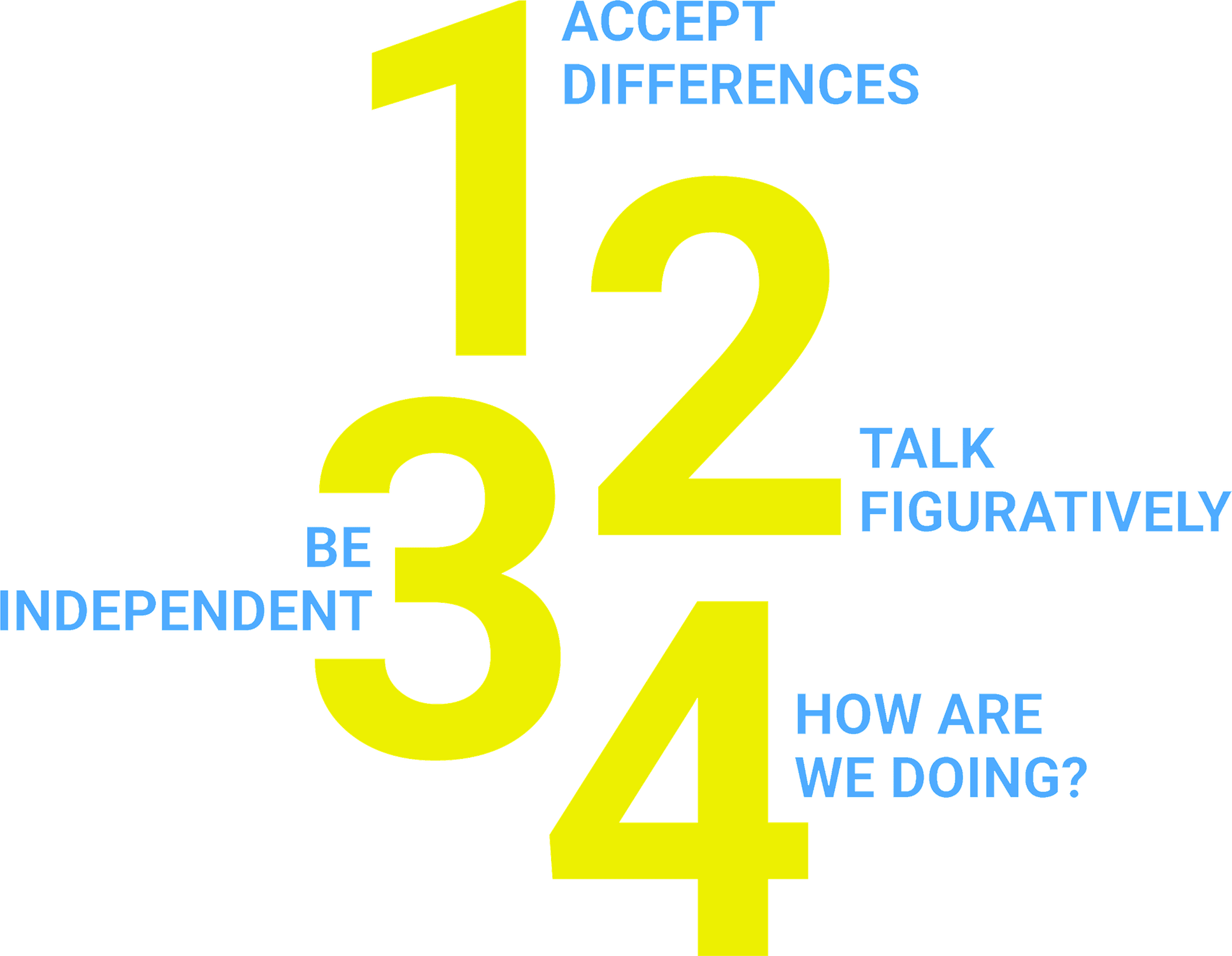 Tips for how to get the conversation going
Accept Differences
Our parents have grown up in a different time as compared to ours. Try and accept the difference in money and spending habits. What suits you may not suit others. Disagreements on some level are bound to happen. But try to find a middle ground and figure out a solution that works best for all parties involved
Talk Figuratively
When you're sitting down to have money conversations, talk with numbers and figures. Do not shy away from actual values. Knowing the figure till the end digits will help everyone plan future investments, spendings and savings. Take stock of what future big expenses are going to happen – weddings, further education, a car or house purchase and what you're doing financially to achieve that.
Be Independent
If you believe your conversation with your family/partner has met a roadblock and all of you are at crosshairs, take charge of your own financial situation. Analyse your income and expenses, how much you can save and invest. Set your financial goals, and if you're a little lost on that end read our article on setting financial goals here. (hyperlink article)
Finally – How are we doing?
Can we survive a 6-month contingency plan in case of a scenario like COVID? It might be awkward on some level to ask your family/partner if we have enough savings for an emergency fund but ask the question! It's better to have a few awkward days than drown in debt.
Is there an emergency fund in place that can cover at least a few months of expenses in case there is no income? How much of your income goes towards servicing debt and EMIs? Are there any plans on buying a major asset over the coming years? What do you want your money to do for you?
These discussions will also allow you to celebrate financial milestones you achieve together, where money matters are not avoided, rather discussed, encouraged, and collectively addressed. A positive from this pandemic could be the start of this good habit together as a family!