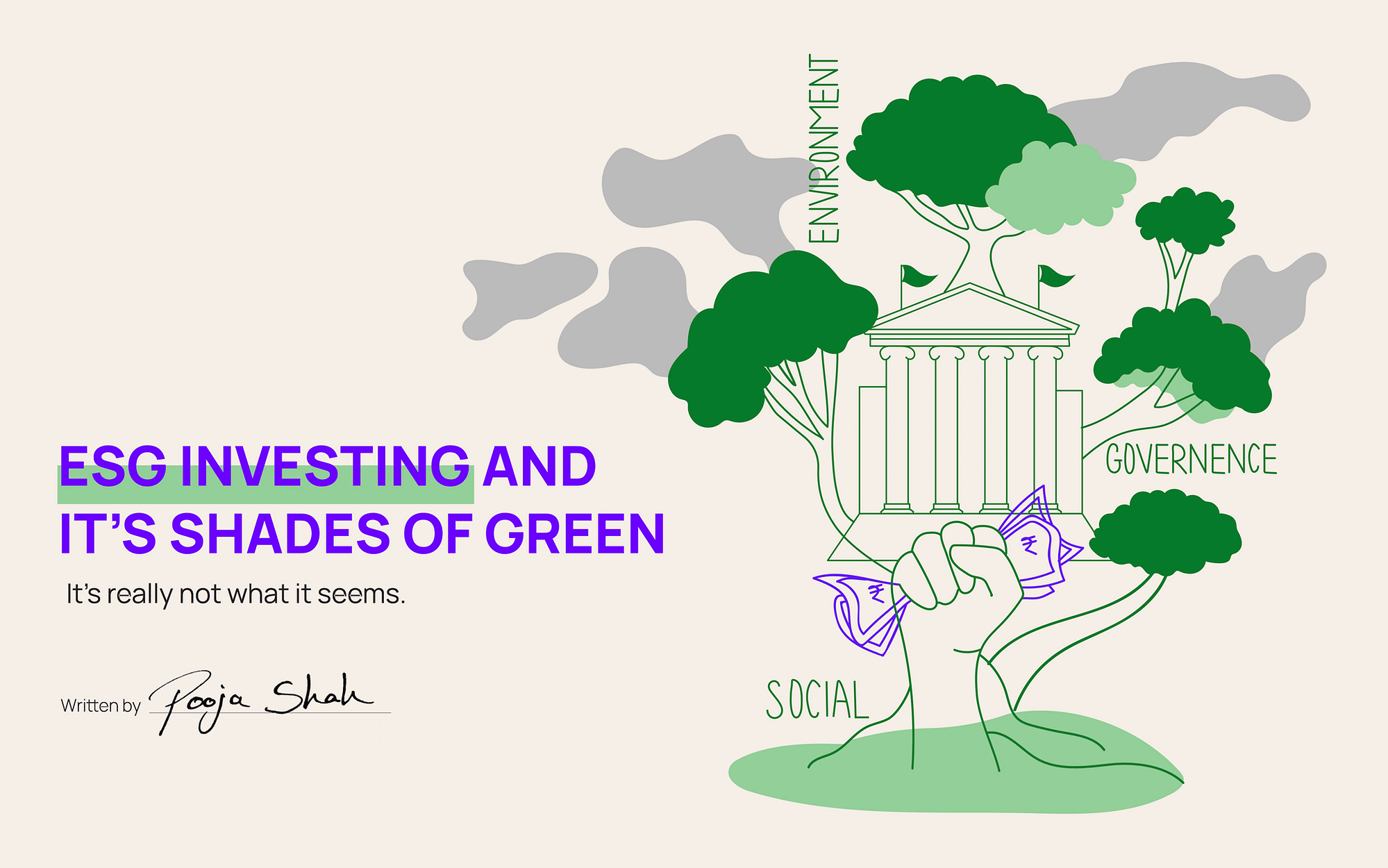 ESG Investing and its shade of green
Look beyond the label
ESG Investing aka Environmental, Social and Governance Investing has been a hot topic in the investing space since 2020. Investors choose ESG funds for being more conscious and aware of climate change. Many investors value ESG Investing at par with Sustainable Investing but the reality is that ESG investing is not synonymous with Sustainable Investing. It's far from it.
Portfolio Managers are launching ESG funds under the pretext of sustainability. But truly, how sustainable is the portfolio when it includes environmentally unfriendly companies such as coal and oil?
One of the front runner's funds in the ESG space have 11.2% of their portfolio in construction, which mainly includes cement and paint. While cement may seem like a no harm no foul industry, the cement industry contributes a total of 8% in carbon emissions!
Read more on the concrete and cement industry here.
A real eye-opener IMO. ESG funds may just be a dip in the ocean but is the water really that blue? Well, unfortunately, things are a lot more complicated than what's on the surface.

The core idea behind ESG investing is true to the narrative but its reality has got lost in translation. Companies are just adding an ESG score as another metric when analyzing companies. According to sources, 6 of the 8 Indian ESG funds whose data is available, invest in oil and gas companies. Akin house hunting where we have certain metrics like budget, style, location, area to make your pick, there are a number of metrics in the investing gamut to select the right investment for you. These common metrics are usually Return on Equity, Price/Equity, Promoter Holding, etc. You get the gist.
Amidst your metrics, let's say that you add another metric to your criteria with a preference towards a sustainable choice. You choose a house which has solar-powered roofs or only 4-star electric appliances. Just by adding this criterion, it's not necessary that the house you pick is good for the environment. It's just an added benefit that makes you 'feel good.'
It's the same case for investors seeking a sustainable investment option in ESG Funds. It isn't essentially looking for environmentally positive companies, but in fact, just considering it as another benchmark score that would be taken into consideration while investing.
Let's break this down into an example:
Company A
A fintech company working towards the growth of digitization of rural India. Since it's a fairly new company, returns are lower than industry standards, has little debt but has shown great growth potential. The company fulfils all the ESG criteria.
Company B
A cement company that has been in the economy for 25 years. Industry standards Return on Equity with a regular dividend policy. Has negligible debt. At par with the ESG criteria.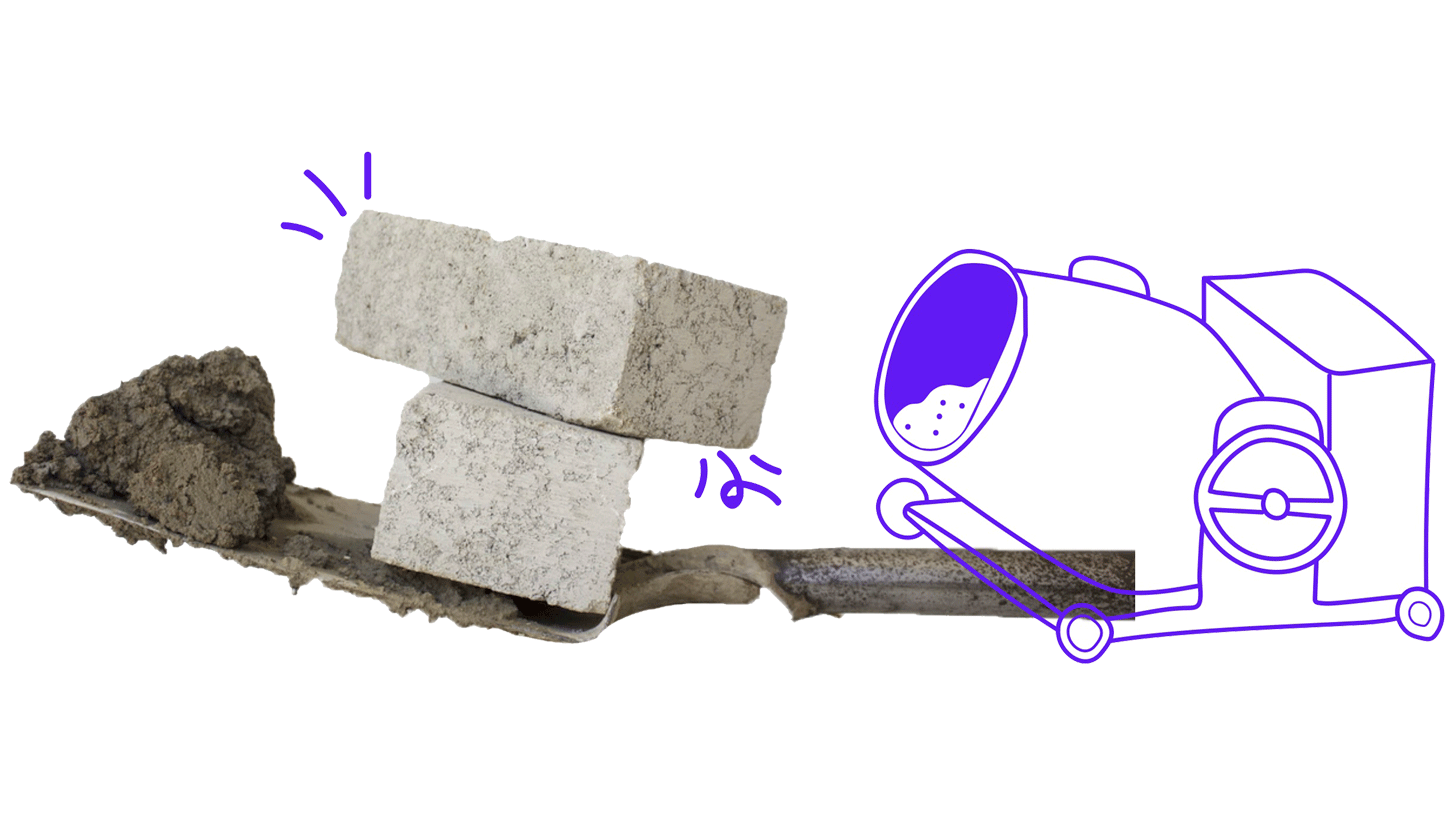 An ESG focused fund would prefer the cement company over the fintech company to include in the ESG portfolio. Since it considers financial returns and ESG returns collectively – Company B outweighs Company A.
The fintech company isn't particularly positive in the realm of climate change for instance, but it also isn't adding any negative impact. It's uplifting the rural part of India with remarkable company policies. Taking ESG principles at par, company A is more of a fit than company B.
Doesn't the whole process seem very counterproductive? Welcome to the world of ESG funds and its shades of green!
On the other hand, some funds play it safe by investing in financial services or the IT sector. But that is just a light touch, not the destination. Not the shade of green that is the need of the hour, but a step in the right direction.
Take the SBI Magnum Equity ESG fund for instance. The top companies in their portfolio include Infosys, HDFC Bank, TCS, ICICI Bank, Bharti Airtel, L&T, Axis Bank, Page Industries and Divis Laboratories. None of the companies are climate and impact positive nor are they heavily negative impact companies. They're neutral so to say. We need to find a correlation between public funds and climate positive companies. Companies that are in the core business of renewable energy like solar and wind, or cleantech.
So what is the solution to ESG funds? The answer is Sustainable Finance. More on it in our next article.