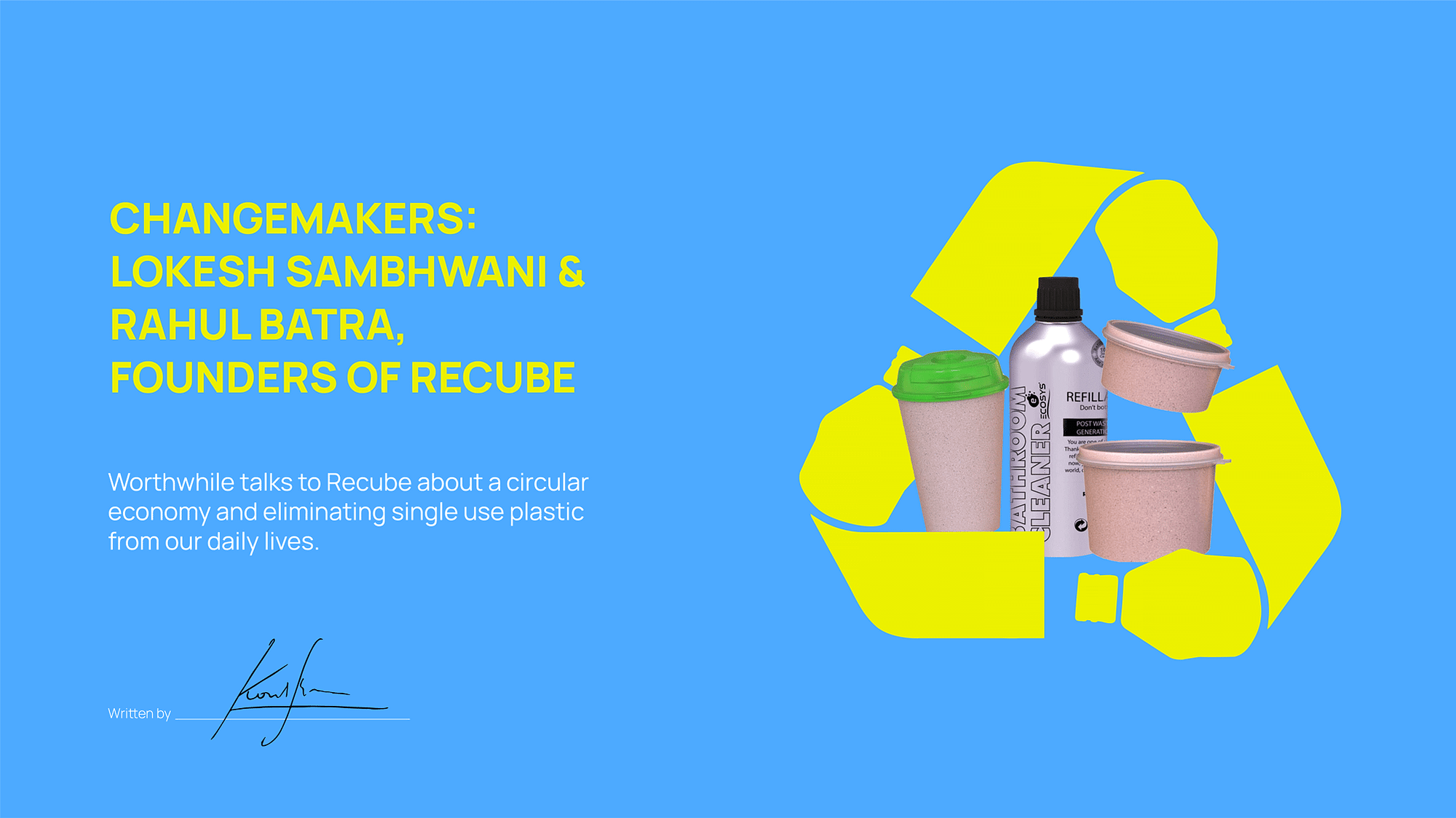 In conversation with: Recube
Recube is a sustainability startup with an ambitious goal to change the way we consume on a daily basis. A lofty task, but like any big project, it needs to start small by eliminating the most ostentatious displays of single-use plastic. Having started out serving the events industry and identifying a unique solution to marry the ideals of sustainability and economic benefit, Recube has achieved significant success with some of the country's largest event organisers and Food and Beverage Companies as part of their roster.
Today, Recube has 3 unique business verticals – Cupable, a reusable cup with a closed loop washing system service. Boxable, a sustainable packaging solution for the F&B sector, and Refillable, an ambitious effort to bring sustainable and reusable packaging solutions to the FMCG industry. We spoke to the founders about their business, the adoption curve towards sustainability and their expectations for the future.


Our thoughts while evaluating opportunities are two fold: Eliminating single use plastic. Offering convenience to the consumer to switch over to sustainable packaging solutions.
Right now, our focus is set on the Food and Beverage sector which represents the lowest hanging fruit for us, but in the coming years we will also look at ecommerce, fashion and other sectors. Our endgame is to make carbon neutral packaging solutions accessible to every sector.

The magnitude of the problem is so vast that it couldn't be a winner takes all even if we wished it to be. India alone accounts for about 6000 tons of single use plastic waste processed every day. Facts like these make us realize that the market is too big for a single competitor.

It comes down to conscious consumption and a decision each company takes towards a sustainable future. We anticipate thousands of companies across industries coming together and collaborating. Reconfiguring value chains into circular systems (which is an economic system aimed at eliminating waste and the continual use of resources) from their current linear roots will drive this change. Climate change waits for nobody. Time is running out. Likewise, for the consumer, smaller conscious choices today will lead to magnified intangible returns in the future.

A reusable supply chain in any industry has major financial improvements over any existing mode in the long term as it converts recurring costs into fixed costs. However, as you point out, currently the economies of scale don't support such a system. Awareness and creation of the circular ecosystem is a must before we get there. No country in the world has reached there so far. As a stopgap, Our Cupable solution has worked really well with event organisers [e.g. BookMyShow] who organize multiple events in a year. They have a private ecosystem of cups they use at their events and using our technology and products, they have been able to reuse their cups effectively and achieve at least 25% savings in their costs. Another thing we notice is that there is a major awareness gap in the populace about the options available in the space. We believe that educating the customer itself may lead to mass adoption.

We have seen that there is a lot of intent, especially from the more conscious and aware businesses. However, even for the most enthusiastic ones the transition takes time. We always recommend incremental movements. Our mantra is 'do better than what you're doing now'. So if you're using single use plastic, move to paper, then to reusable plastic and then to crop waste solutions. Incremental moves help achieve a company's goal in the most smooth manner.

Touchwood, It has been very good. We have built traction on our brand without investing much in marketing. We have seen our brand be recommended to businesses by their customers. Our events services were a big hit which gathered a lot of traction on social media; especially, since we had a direct line to our customers. We have worked with most major event organisers in South and West India and we're happy to let you know that the retention ratio has been phenomenal.

Sure, one of our partners in the Event Management industry conducts 4-5 events a year. He has to buy disposable cups for each event separately. Using Cupable however, he had to purchase cups only once i.e. at the beginning. They were reused for each event and then cleaned using our proprietary washing processes. For all subsequent events, he only had to incur the convenience fee. By adopting our solution, he managed to achieve a significant saving as compared to buying cups for each event separately.

Refillable is a product we really see creating a positive impact in the consumer goods space. We want to give consumers the opportunity to access a sustainable solution (Aluminium Bottles) instead of single use plastic packaging. Refillable intends on offering customers a refill at a 10-20% discount in comparison to market rates. We are also working on having refill trucks move around the city adding greater convenience to customers who want to Refill their bottles. The common question arises: How does this scale? Well, we've witnessed large cola companies doing this for decades with glass bottles. We are building a similar ecosystem but for the 21st century. Our goal is to become an aggregator – an Amazon of the refillable packaging supply chain. For that, we plan to put 25-30 refill trucks in the city of Mumbai and similar fleets in other cities we plan to serve.

When we talk about the government, it isn't often a single entity – but a collective of multiple organisations and groups. For example, the Central government has great plans in place to promote adoption but, these plans then fizzle out at the local authority level due to lack of understanding and incentives. The Maharashtra Government recognized this problem and proactively introduced the Maharashtra State Innovation Society. This has not only resulted in a single point of contact for all our grievances, suggestions, approvals, ideas, etc. but also turned into a catalyst in our process. In order to outlaw an earlier system such as 'plastics', we reckon that there should be ample alternatives available to the general public. This is an area that could be worked upon by the government. A laudable feat of the government has been the start-up competitions and innovation programs of the government. We are humbled to have been on the receiving end of a few accolades in these competitions. Additionally, the help we have received to execute and operationalize our vision from the government machinery has been exhilarating.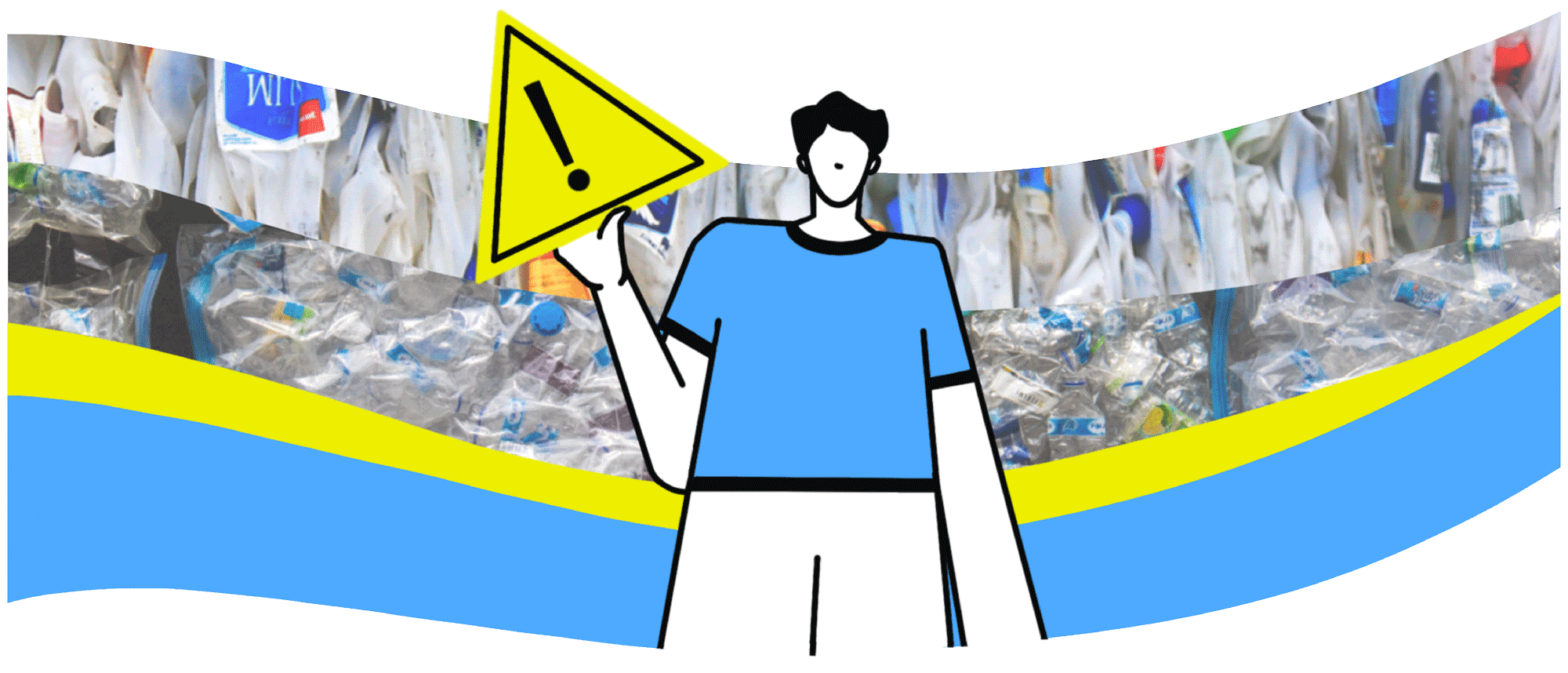 There are a lot of ideas floating in the industry!
Augmented Reality
Remember how Pokémon Go allowed users to catch their favorite Pokémon by looking through their phones at the real world – but with superimposed images? Imagine this in sustainability! We believe that incorporating this into packaging solutions will play a major role in educating consumers, marketing and narrative building. Currently, it is too expensive to be used at a mass scale.
Social Transformation
With Australia and 'Bring your own cup,' it has been widely observed that it became socially unacceptable to not have a conscience about the environment. What if we pressured our peers to be more responsible about our environment? Sustainable choices for MSMEs in a Digital Age Small businesses offering sustainable choices to consumers in an increasingly digital world. In India itself, brands like BOHECO are paving the way for eco-friendly retail and consumer goods.
The BoardRoom Chatter
Sustainability has become a big talking point at board rooms in most companies. We're hearing about the Incorporation of sustainability into every nuance of the business be it systems, supply chain or financial planning. Investors and governments are also using ESG (Environmental Social and Governance) frameworks to evaluate businesses for capital allocation needs.
Recube: A Super App
We envision Recube to become a one stop solution for companies to adopt sustainability. It is easy for us to catcall but it is a challenge for companies to integrate into sustainable models. Our vision is to create an ecosystem of sustainable logistics that can cater to every type of business.
There have definitely been some pullbacks in adoption. Contrary to popular belief, we have consciously taken a step back from the reuse solutions for the near term till we can perfect our processes to show a near zero hygiene risk. Even a single process failure at this point of time can cause a significant risk to the widespread public adoption of circular solutions. But this is just a short term set back, and the industry should be back up and running at full speed in no time.
In summation, just as we ask businesses to 'do better than what we're doing right now,' we as responsible consumers can apply the mantras to our lives. On that next event of yours, say no to plastic, a small change today might lead to a blue sea someday!