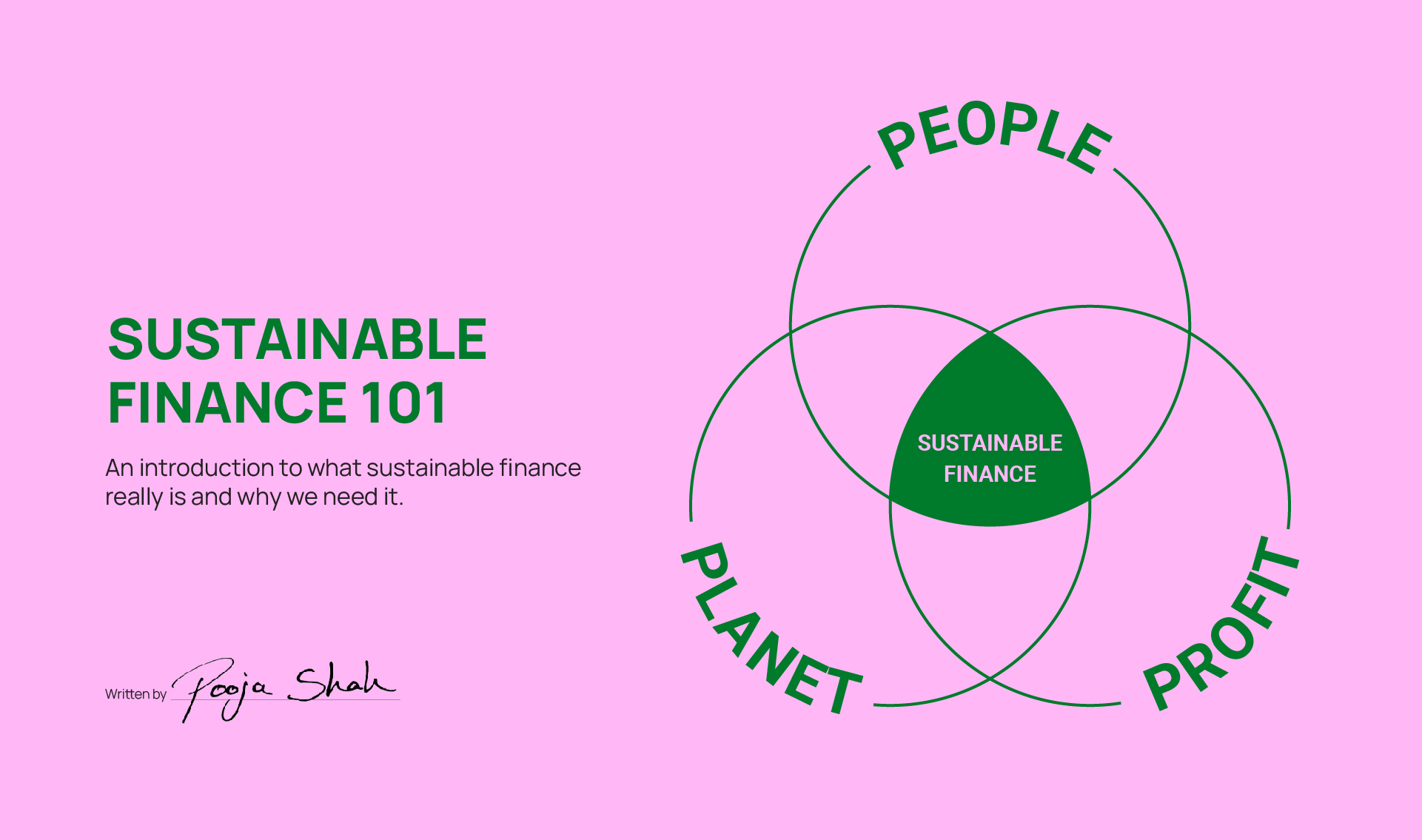 Sustainable Finance 101
Nothing is more powerful than an idea whose time has come," Victor Hugo (1802–1885)
For centuries our lifestyle has been about putting ourselves and our needs before that of the environment, people and society. It starts with us; it is about us and ends with us.
We often talk about the consequences but spend too little time understanding why they're occurring. By 'they' we mean the floods in Hyderabad in October, massive bushfires in Australia, uncontrolled deforestation of the amazon rainforest, extreme summers and longer darker winters. Through COVID-19 we have started to realise the impact we're causing to our planet. This impact not only affects our lifestyle, travel and the food we consume but also affects the way we've been pumping money into large corporations.
Traditionally, investments have looked at a single bottom line – Profit. Over time some funds have moved it to a double bottom line – People and Profit. However, the final step in Sustainable Finance is a triple bottom line – Planet, People and Profit.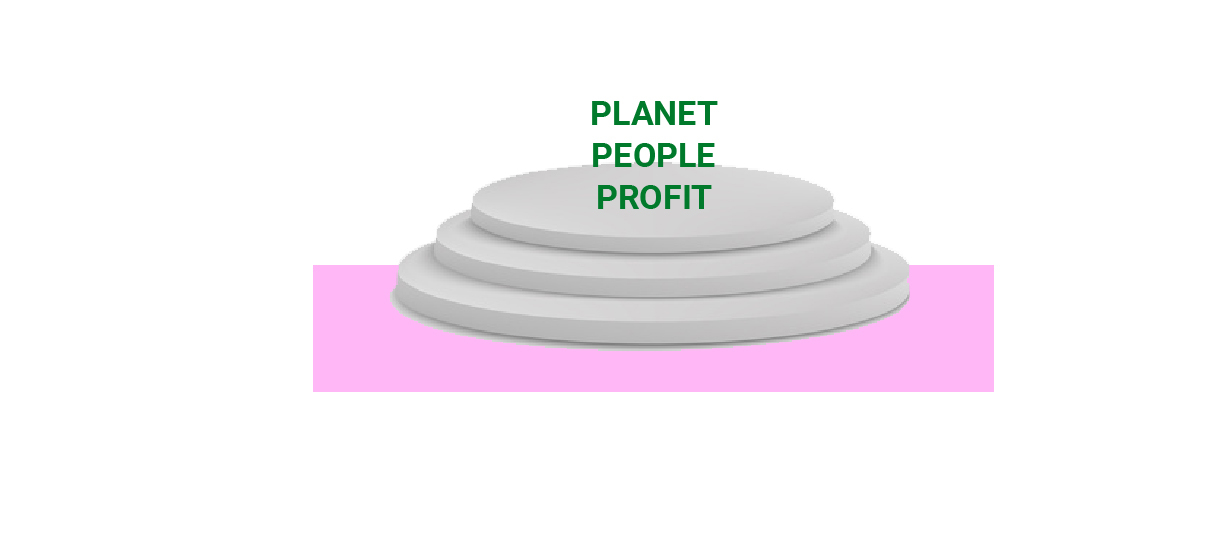 What is Sustainable Finance and do I need to know more about it?
In layman's term, Sustainable Finance is the integration of positive social changes along with profit earned as financial returns. The aim is for both to go hand in hand.
Let's say, for instance, Aisha, a young millennial has two investment options. She works at a marketing agency with no knowledge about investments. However, being a young millennial she believes in Climate Change and is somewhat aware of her surroundings.
On the other hand, we have Aisha's father who is an experienced investor working in the textile sector.
Scenario 1: Invest in a fund that further invests in companies within the Financial, Oil, Technology and Tobacco sectors with market returns or above-average market returns.
Scenario 2: Invest in a fund that further invests in companies within Solar Energy, Technology, Renewable Sources and Pharmaceuticals sectors with at par market returns.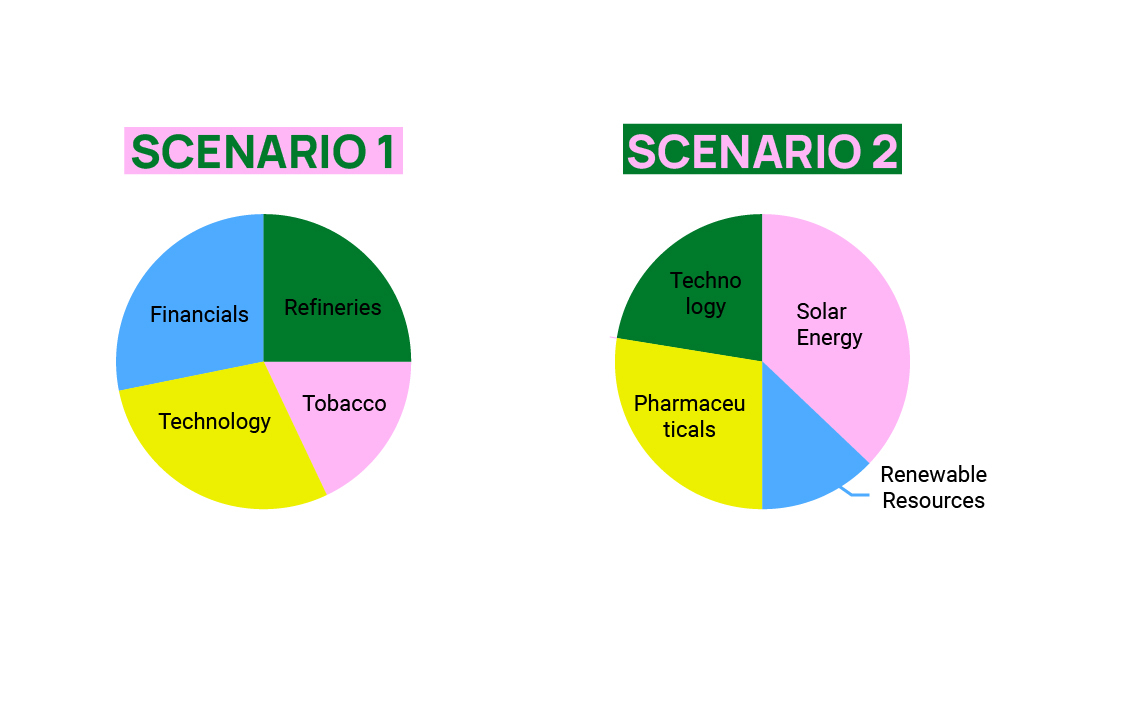 In the above scenarios, Aisha's father would prefer to invest in Scenario1 as he does not want any compromise on the return.
Aisha, on the other hand, does not mind earning market returns if her money can help fund companies that align with her values.
Risk and returns are related, and there's no risk more daunting to the global economy than the crisis we have at hand. A recent climate clock at New York Times Square shows we have only 7 years to save our planet from the greatest catastrophe if we do not act now!
Sustainability without a business motive is pure charity. Investing without sustainability is a call for environmental and social disaster. What the world is not witnessing is a shift in capital movement from not only traditional investing but also from ESG sectors into areas of concern into positive solutions that provide a chance for financial outperformance. Ergo, investing in companies that have a direct call to action in the environmental, and climate space.

Do I need to know more about Sustainable Finance?
A hard YES! What is the value of your returns when we have just a few years to save our climate from environmental disasters? Sustainable finance is a systematic change that is required in the investing field.
With the pressing interest of young individuals to start investing, most investors have shifted their line of thought from, 'what is sustainable finance' to 'how do I implement it'?
The government of India recently approved an investment for a Hydro Power Project located on river Sutlej, Himachal Pradesh. This project will not only generate 758.20 million tons of hydro electricity but also reduce the carbon dioxide emissions by 6.1 lakh tons. The project will also give rise to around 2000 direct and indirect jobs. This implementation by the government is a step in the direction for greener projects and investments. Read more on it here.
So, how does one implement Sustainable Finance?
We're going to take you through a timeline to help you navigate through the jargon that comes with Sustainable Finance. These investment methodologies are how one can start their journey towards Sustainable Finance.
Negative Screening / Exclusion Investing
Individuals follow this ideology to exclude stocks that do not reflect their ethical personal values. Something as simple as, refraining from investing in Oil and Gambling stocks. Some religious investors also follow the Sharia Law which stays away from Alcohol and Tobacco stocks.
The drawback of this approach is the fact that this style of investing does not pave way for positive social impacts and outcomes.
Environmental, Social and Governance Investing
For several individuals, Sustainable Investing often means ESG Investing. This form of investing measures the impact companies are creating on the environmental, social and governance factors. Measures such as proper waste disposal, gender inclusion, and good corporate factors. Through the first quarter of 2020, ESG funds saw a cash inflow due to various reasons, one of them being the impact of COVID-19 on the planet.What ESG funds are – a standard to measure the 'good' doings of a company, along with financial and growth factors.
What ESG funds aren't – the long-term answer to Sustainable Finance. It does not help grow the companies that do wish to do well.
There is a world of a difference between investing in ESG funds and Impact Investing. While the former is constrained to 'doing less bad', the latter can lead to constructive and transformable change. Our goal needs to be shapeshifted from ESG investing to Impact Investing.
Impact and Sustainable Investing
The third and last approach is the idea of actual willingness to do good. Investors look at not only financial returns but also the positive social impact the company is creating on the planet and people. It approaches a triple bottom valuation aka – Planet, People and Profit.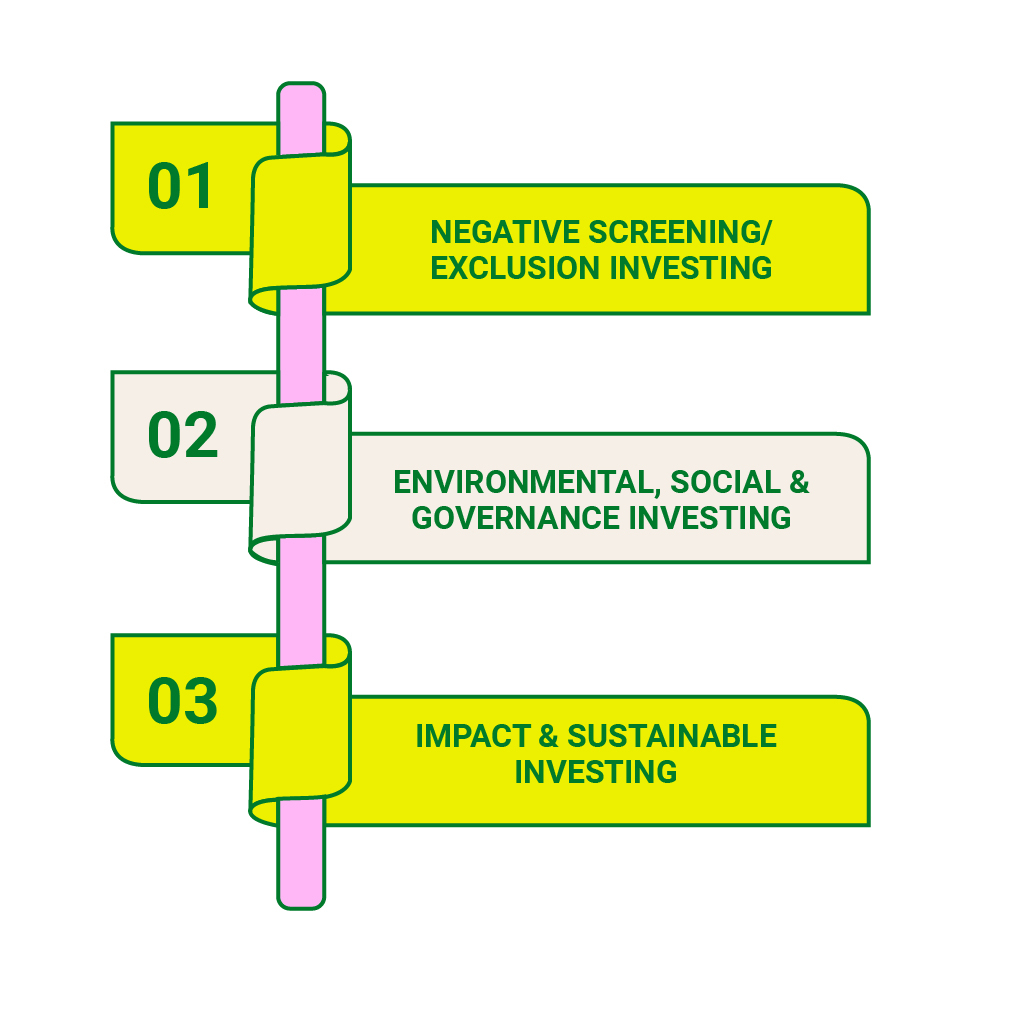 Essentially, my returns would be compromised if I switch entirely to Sustainable Investing?
Surprisingly and statistically, no. The biggest myth hovering around Sustainable Finance is the compromise on returns. However, studies and research have shown Sustainable Funds perform at par with market-level returns over long periods.
Asha Impact, an Impact Investing fund in India had one of the most successful exits in their investment by generating a 6x return in less than 3 years. Asha Impact invested in Varthana, a Bengaluru based NBFC providing loans to affordable private schools. This is a stellar example of Impact Investing not only in terms of return but also in nurturing the future leaders of India. Read more on it here.
While some may be uncomfortable with the absolutism of this investing method, you do not need to dip your feet in the water entirely. The idea is to start testing the waters and slowly build your investment methodology. The goal of impact investing is to bring a synergy between a thriving economy and biosphere for our civilization. This will bring an incalculable amount of good into our world whilst also growing your money.