3 ways to build a green portfolio
As the world grapples with the pandemic whilst battling debilitating climate change with a new man-made disaster on the horizon every few weeks, we're often left with the thought of how much can we do? We can change our dietary habits, be mindful about our consumption, but we often tend to overlook an important aspect of our lifestyle and that is money and how far our investments can go in impacting sustainable change.

The global nature of financial markets can help finance the transition to a green, low carbon and climate-resilient economy by linking financing needs to the global sources of funding. For instance, mutual funds and hedge funds with a long term perspective can explore the idea of investing in renewable energy and hydropower companies, giving them the financial boost they need to grow, helping the company and the planet. A system-wide strategy to drive sustainable finance forward is the need of the hour for India. There is enough capital in the country to fund climate friendly companies that already exist or are rapidly emerging. We now need to find means through which we can channel capital into these companies seamlessly.
One of the first steps to bridge the gap between finance and social and environmental issues was in 2008 when the RBI issued circular asking banks and financial institutions to take up more social responsibility and sustainable development. This led to a 400% increase in CSR activities in a span of 5 years. One major success story is the reduction in carbon emission through solar power grids by Honda Motorcycle. Just recently, SEBI rolled out a disclosure wherein the top 1000 publicly listed companies need to measure and disclose their ESG reports. This move is expected to increase transparency through the lens of sustainability.
If governing bodies are increasing the awareness of the need for sustainable investing, we, as retail investors, can play our role too.
3 WAYS ON HOW TO BUILD YOUR GREEN PORTFOLIO:
Indian government and financial institutions are at the forefront of issuing green bonds. Bonds are a debt instrument in terms of investing, that provide stable returns and increase the diversification of a portfolio. India is the second-largest market for green bonds, following China. The funds raised through green bonds are 100% financed towards projects that are aimed towards environmental and sustainability projects. Currently, retail investors cannot directly invest in bonds, but RBI has rolled out a circular that may allow retail investors to diversify their portfolios by investing in bonds. A real gamechanger.
2. Mutual Funds & Smallcases
Since Sustainable Investing has picked up pace, companies have rolled out ESG funds to get into this sector of investing. Some funds might be greenwashing as they include companies in the oil, coal or mining industries. Other funds only include technology and banking stocks to play it safe. We've covered this more in-depth in our article here. Akin mutual funds, smallcases is another financial product rolled out for retail investors. On smallcases, you can find portfolios that cater to renewable energy, companies doing better for our planet and even electrical vehicles.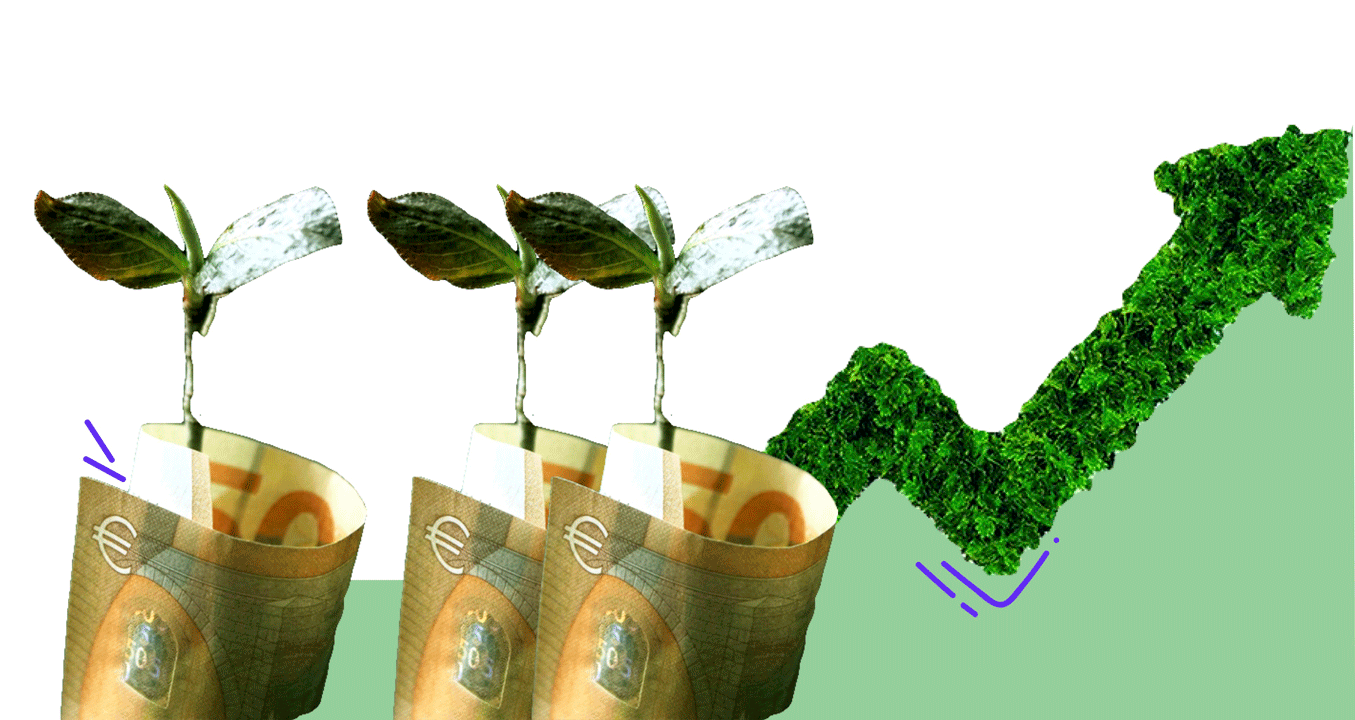 If you're well versed with financial statements, digging deep into companies and finding their moat, this one's for you.
Direct investing is the best way to build your green portfolio. You can research into companies that genuinely do care about their impact and carbon footprint, have actionable projects and provide financial returns. We've listed down a few sectors you can start looking into to get your foot in the door.
Renewable Energy (Solar, Hydro, Bio-fuel), Recycling and Waste, CleanTech, Electric Transport, Packaging and Supply Chain
*Disclaimer : None of the names mentioned are investment advice. Do your own research before you invest your money into any stock.
Questions to ask yourself before you build your green portfolio. Before you decide to take on this trajectory for sustainable investing, ask yourself why you are doing this since it is your money and values at stake. Some of the questions you can ask are:
What is your objective?
Do you want to make an active difference fighting climate change or do you wish to simply diversify?
Are there certain sectors that you truly want to stay away from and hence this investment methodology?
How do you intend on making these changes? All at once or step by step?